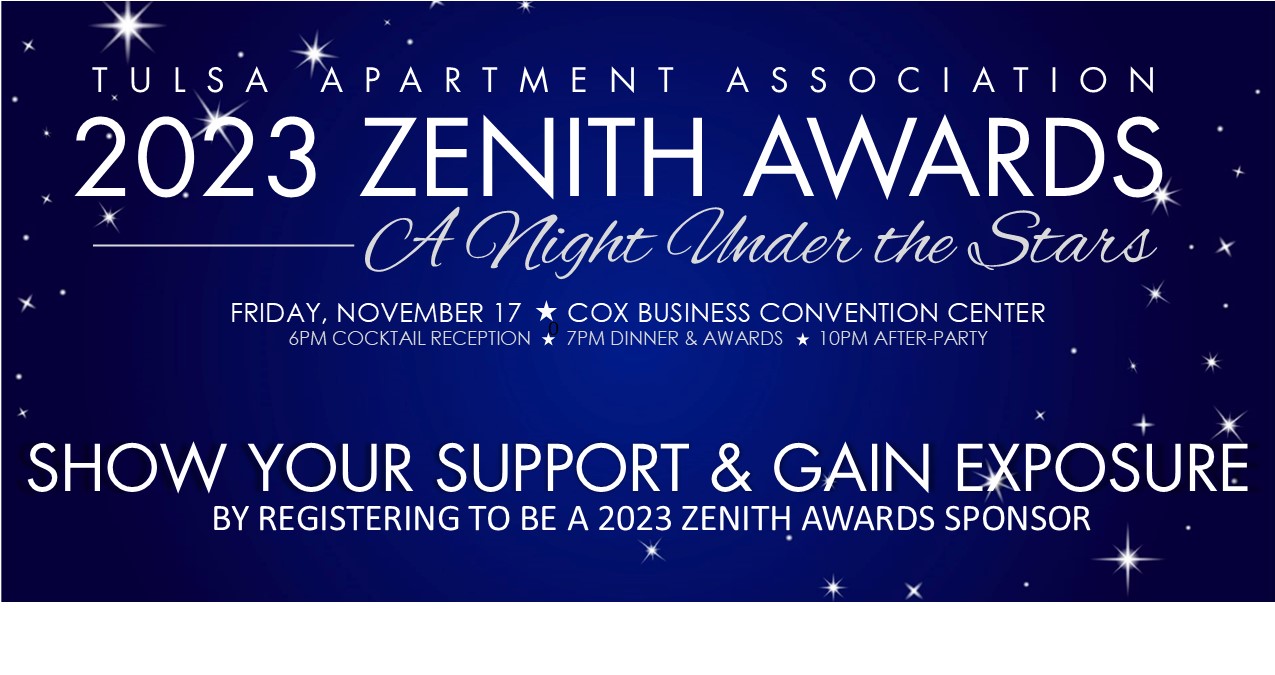 *Management companies may receive 2 community/service team nominations & 4 individual nominations in exchange for presenting an award.
Please contact the TAA office at info@taaonline.org or 918-747-6217 if you are interested in the Star, Diamond or Platinum sponsorships. We give the companies that had these sponsorships in 2022 the first opportunity to register for them this year. If we have openings, we will contact you to let you know!
CLICK HERE TO DOWNLOAD THIS INFORMATION IN PDF FORMAT
---
Cancellation Policy: No refunds will be given for cancellations of nominations, sponsorships, tables or tickets once registration is received.