Understanding the Fair Housing law is incredibly important for anyone who works in property management. That is why we offer this training FREE to our members!
Although the basic principle of the Fair Housing Act remains the same, the guidance and interpretations of the Act are always evolving. It is important for individuals that work in property management to stay current on the most recent fair housing issues so they know the best way to handle situations with residents, and prospective residents, to protect themselves and their company. The consequences for not understanding fair housing can be costly.
During this Fair Housing training we will...
provide an overview of the federal Fair Housing Act as well as fair housing protections at the state and local level
discuss accommodation and modification requirements, including the requirements for assistance animals & medical marijuana
explain how domestic violence can become a fair housing issue and discuss the new Oklahoma Landlord & Tenant law regarding domestic violence
share information about emerging fair housing issues, such as the connection between fair housing and rental assistance
This training qualifies for 3 NAA Continuing Education Credits (CECs).
---
By participating in this event I agree and acknowledge that I am undertaking participation in Tulsa Apartment Association (TAA) events and activities as my own free and intentional act and am fully aware that possible physical injury or illness might occur to me as a result of my participation in these events. I give this acknowledgement freely and knowingly and that I am, as result, able to participate in TAA events and I do herby assume responsibility for my own well-being. I agree to hold TAA harmless in the event that I incur any physical or mental injury, including illness, that might be attributed to my participation in the event.
If you are feeling COVID-19 symptoms, or have recently been in close contact with someone who has tested positive for COVID-19, please do not attend. Learn more about symptoms, definition of close contact and when to quarantine at www.cdc.gov.
---
SPONSORSHIP OPPORTUNITY!
Sponsor this training event and receive the opportunity to speak to attendees at the event, hand out promotional items to all attendees, and get a shout out on TAA social media. This is a great way to promote your business to apartment community and management company professionals. Sign-up to be a sponsor by registering here.
For More Information: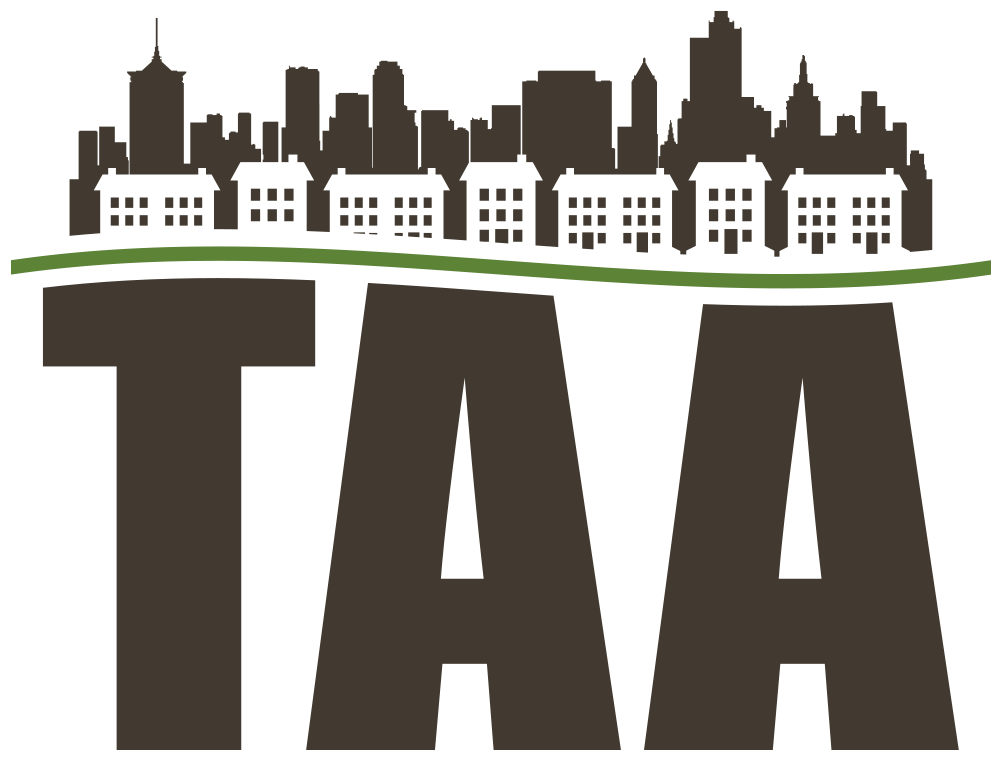 6855 South Canton Avenue
Tulsa, OK 74136
918-747-6217