Golf Classic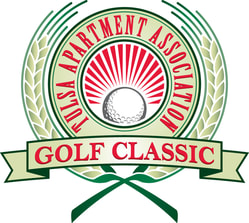 2024 DATE: Monday, June 17
@ MeadowBrook Country Club in Tulsa

Registration fee includes green and cart fees, lunch, 2 drink tickets, and a goodie bag!
The TAA Golf Classic is a scramble. Each team consists of 4 golfers. Golfers move their ball to the site of the best shot of all four team members and take their next shot from there. Everyone gets a chance to play every shot on every hole! Designed for all levels of skill - even beginners! Men and women are encouraged to participate.
You may put together your own foursome. However, all four registrations must come together if you are entering as a team. TAA staff will pair single and double registrations as appropriate.
Last year we had a sold-out event, so make sure you sign-up early to secure your spot!
Prizes will be awarded for first, second, third, and last-place teams. There will also be random drawings for team prizes and contests for hole-in-one, longest drive, closest to the pin, and lots of door prizes!
Each year the TAA Community Outreach Committee selects a charity to raise money for during the Golf Classic. There will be games and activities during the Golf Classic that will be raising money for the charity.